Edna Myrtle Spurr MacLea (1920-2005)
Edna Myrtle Spurr was born 18 January 1920 in Boston, daughter of the late William Cowie Spurr and Mabel Evelyn (Black) Spurr. She was educated in Boston and Canton schools.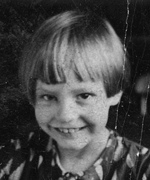 Edna Spurr as a young girl.
Edna was employed for over 25 years as a Stitcher of Stride-Rite Shoe Company. She enjoyed wintering in Florida and especially spending time with her family and friends.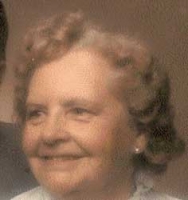 Edna Myrtle (Spurr) MacLea, aged 85 years, died in Boston University Medical Center, Boston, Massachusetts, USA, 5 December 2005, as a result of an accident in Berkley, Massachusetts, on Saturday, 3 December 2005.
She was the widow of Robert Gordon MacLea, who died in 2000. Her funeral service was held in the Berkley Congregational Church on Saturday, 10 December 2005 and interment was at Cedar Knoll Cemetery, East Taunton.
She is lovingly remembered by family and friends alike.